Announcing SumoWriMo - The Summer of Writing More!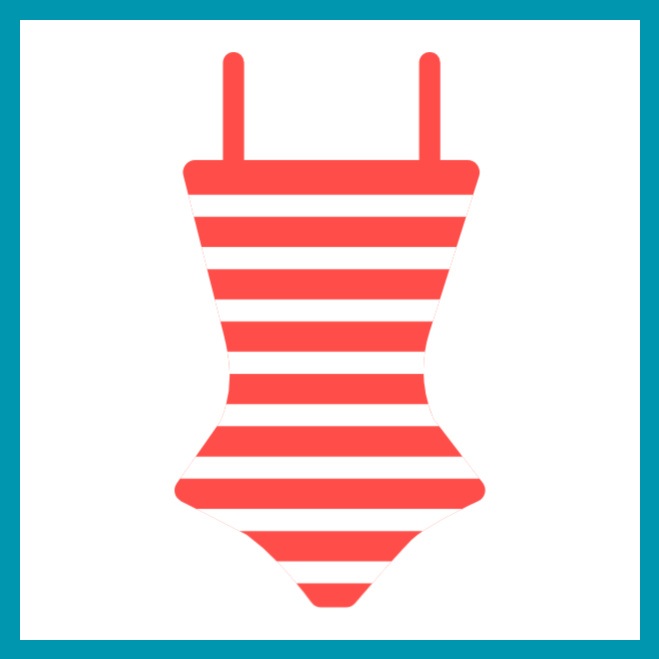 The inaugural season of SumoWriMo starts on June 10th. This is your chance to become part of a supportive writing community that fits with your summer plans like the perfect bathing suit! Be one of the first seventeen members of our Facebook Group to get a fancy journal delivered to your doorstep.
SumoWriMo FAQs
What's SumoWriMo?
SumoWriMo stands for Summer of Writing More. (You say it like sumo wrestler.)

It's a totally doable writing challenge that gets you writing more while also enjoying the slower pace of summer.

If you finish the challenge, you are an official SumoWriMo Master. We celebrate all your words during the last live class on 8/10.

If you don't finish the challenge, you are still awesome, and you're still invited to the last live class.

I was inspired by NanoWriMo (National Novel Writing Month) which is a totally intense online phenom that happens every November when super humans write 50,000 word novels in one month. Trust me, it's way easier to become a SumoWriMo Master! Think of SumoWriMo as a stepping stone to NanoWriMo!
2. How do I become a SumoWriMo Master?
Read 5 books

Any book, and any genre counts. Audio books are fine. Picture books are fine. Graphic novels are fine. Any book counts.

Reading is included in a writing challenge because good writers are also avid readers.

More importantly, good books are the best writing teachers. Entire writing classes are found within the pages of good books.

Finally, summer isn't summer without a good reading list.

Compose 7 haiku.

If you follow me on Instagram (@lorrie_stories), you know that I write a haiku most days.

I call them daykus. (Day + Haiku = Dayku)

Searching for moments I can savor, and then counting syllables on my fingers to write daykus has become part of my life. Sounds silly, but moving through daily moments in a composing state of mind fills my soul with all sorts of happy zen feelings. It sure seems like a very summer kind of thing to do.

Write 5 micro-memoirs.

Micro-memoirs are short pieces that tell a story about your life.

Micro-memoirs take about ten minutes to write.

I will guide you during LIVE classes with all the instruction you need.

You are an official SumoWriMo Master if you read 5 books, compose 7 dayku, and write 5 micro-memoirs between 6/10/19 and 8/10/19.

You can complete these tasks in any order you like.
3. How do I get the fancy version of the journal mailed to me?
You must be one of the first seventeen writers to join our private Facebook Group called SumoWriMo.

You must also make an introductory post in the group with the following:

The title of the last great book you read.

Describe one fun thing you're doing between 6/10 and 8/10. Short and sweet will do.

I will notify recipients with a post in the group on May 14th by 5 PM Pacific Time. The second you see your name on that list, please email your snail mail address to Lorrietom@lorriet.com. Journals will be mailed between May 15 and 17.

UPDATE: All 2019 journals have been claimed, but you can download the journal for free. See #4 below.
4. What if I sign up and I'm too late to get the journal mailed to me?
Everyone gets a journal no matter when you sign up - that's the prize!

Just download and print it yourself, using the button below.

Or, there is a link in the SumoWriMo Facebook Group.

Tips for compiling your journal:

After printing, cut the paper in half so the finished size of your journal is 8 1/2 by 5 1/2.

All pages are numbered.

I like using card-stock for the covers and regular copy paper for the interior pages. The image below looks a bit grey since I also add a piece of plastic over the card-stock to make the cover a bit more sturdy. You could also get it laminated.

Punch two holes in the top of each page. Then, use two loose binder rings to attach all the pages.

Or, take your pages to a copy store and they can spiral bind the journal for you. It's meant to be bound across the top edge. See sample below.
5. Do I have to use your journal, or can I make my own?
Feel free to make your own journal, or do the challenge in a favorite purchased journal.
6. What happens during the live classes?
We talk about books.

We write together.

We share writing.

We get positive response from fellow SumoWriMo folks.

We create community.

We celebrate SumoWriMo Masters.
7. What's the protocol for making comments about people's writing when it's shared in our Facebook Group?
Group members only leave positive comments.

I'll teach you about looking for Sunshine Lines. These are the favorite lines you hear when people read their pieces aloud (via a Facebook LIVE post in our private group).

If I ask you to leave someone a Sunshine Line, it means you write one of the author's lines that you loved in the comments - using his or her original words (as best as you can remember…or just enough that the writer knows what lines you're talking about). It so fun to see what your adoring audience likes about your writing.

SumoWriMo is never about criticism. It's all about celebrating what we're doing well right now.
8. Can I join the Facebook Group and just lurk without making any comments or sharing any of my writing?
Of course you can. If you're someone who is nervous about sharing your writing, this might be the perfect group for you.

If anything, I encourage you to leave Sunshine LInes in the comments for fellow writers who are sharing.

That being said, I encourage you to step out of your comfort zone and share you writing. I promise you won't die and everyone will play nice.
9. What if I don't know how to do a Facebook LIVE post?
First, ask your kids.

Second, don't worry. I'll show you how when we get to that point.
10. What if I'm not a Facebooker?
I will post replays of all live classes on my blog at lorriet.com in the Writing Recipes section. They will be up before midnight pacific time on the date of each live class.

Also, some folks only use Facebook to have access to groups. That might be an option for you.
11. What if I can't make some of the LIVE classes?
You can watch replays and leave comments in the SumoWriMo Facebook group any time.

You can also watch replays on my blog.
12. Can my kids do this challenge?
Sure! I think this is a great challenge to do as a family. And the price is right for a summer activity!

All class content presented by me is appropriate for kids.

Since I don't want adult writers to feel limited by writing and/or sharing content that's only appropriate for kids, I cannot guarantee that anything posted and/or shared in our Facebook Group will be kid-friendly. Therefore, please preview before letting your kids listen when writers share their pieces and/or comment.

Also, if your kids participate, it's your responsibility to watch LIVE classes together, post with supervision, and monitor all comments.
13. Can I start before 6/10 and/or end after 8/10?
Sure!

However, I will only be active in the Facebook group until 8/11. After that, I'm going offline until August 27th when I return to my regularly scheduled blog posting routine on LorrieT.com.
14. What if I need more pages for my journal because my pieces are long?
Write on the back of journal pages.

Print extra master copies of the lined pages that are in the journal download.

Or, just use regular unlined copy paper, cut it in half, and add it to your journal as needed.
15. What if I have my own writing ideas already? Is it OK to do my own thing instead?
Totally fine.

SumoWriMo is all about writing more - not just about writing what I tell you to write.

You can still be a SumoWriMo Master if you do your own thing!

Just write 5 pieces that take about 10 minutes each, or work on a longer piece that is about as long as 5 micro-memoirs. I trust you.

If you need more ideas, I've posted lots of writing invitations here, or get The Quickwrite Handbook, written by Linda Rief.
16. What if I'm confused about something?
Post a question in the Facebook Group.

Email me at LorrieTom@lorriet.com

Ask a question in the comments during a LIVE class.
17. Would my life be enriched beyond measure if I subscribed to your monthly newsletter?
Why, yes. Yes, it would.

My newsletter is how you keep updated about all the ways I'm spreading writing love through the land.

If you're not already a subscriber, kindly subscribe HERE.
17. Lorrie, you seem obsessed with the numbers 3,5,7, and 17. What's up with that?
I was hoping you'd notice!

It's all about the haikus.

Haikus have 3 lines - thus, 3 live classes.

The first line has 5 syllables - thus, 5 books .

The second line has 7 syllables - thus, 7 daykus.

The third line has 5 syllables - thus, 5 micro-memoirs.

Haikus have 17 syllables total - thus, the first 17 to join the Facebook Group get the mailed journal.

Plus, there will be some kind of 17-inspired surprise during the last Facebook LIVE Class.
I can't wait to write with you this summer. SumoWriMo Rules!
Always writing,
Lorrie
P.S. If you're on Instagram and you want to make posts about your awesome summer reads and daykus, please use #sumowrimo and #dakyu. Happy writing and reading. It's going to be the summer of writing more!
P.S.S. And yes, I know there are two #17s in the FAQ list, but it was just too perfect to have 17 FAQs. I couldn't resist.